---
Since I got my Ferrari 308, I have spent a lot of time learning all the ins and outs of this car. One thing I have learned is that there are many ways the car can be modernized a tad in order to make it more reliable. Also, many parts for this car are hard to get. I started building upgrades for the 308/Mondial series and started getting requests to build them for others, so Birdman's 308 Parts was born! Please understand that this is a very small side-business for me. I have a real job and I travel a lot, so it may take a week or more to get back to you if I'm on assignment. It may also take a week or more to ship orders.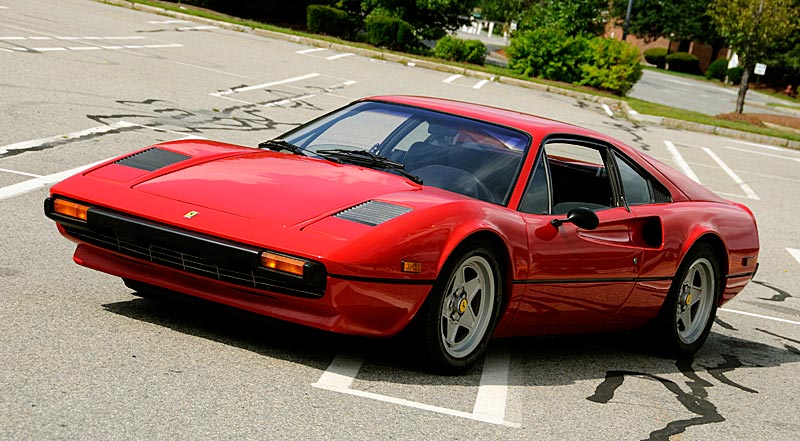 My 1977 Ferrari 308 GTB with 16" QV wheels. These wheels are one of the best improvements you can make to the older versions of this car to modernize the handling. My car is mostly stock except for an Ansa exhaust, modern audio system, polyurethane suspension bushings, QA1 adjustable shocks, Electromotive ignition, and of course the Birdman replacement aftermarket super-awesome fusebox without which any 308 is on borrowed time . Oh yeah it also has the front bumper pushed in with a kit that allows the USA spec bumper to look "Euro".
| | |
| --- | --- |
| Contact Jonathan (the "Birdman") at: | Please note: the e-mail address at left is not text, it is an image, in order to defeat the web-crawing spammers. Just type that e-mail address into your e-mail program. You can't "click" it. |
Birdman 308 Parts has absolutely no affiliation with Ferrari SPA whatsoever.