Have you recently had to replace a bad heater control and it has the wrong sticker on it? Or maybe yours are just worn out? You need new heater control labels and my buddy Eric has done a run of them!
They are high quality vinyl stickers that have been professionally screened to match the colors of the originals.
These stickers are designed to be easy to install: just peel and stick over the existing plates. The adhesive is strong enough to prevent peel-up, but won't damage the paint or finish of the plate underneath.
Each pair (defrost, or temperature) is $25.00 with free shipping. You can also get a pair of each (two temperature, two defrost) for $40.00.
Want some? Don't call me! (What???) I don't actually sell them...I'm just showing them here because they are cool and I have a set on my car. You need to contact Eric directly to get a set: e-mail him at eric.hinton@d21tech.com. He is working on a web page for these and as soon as he has it up, I'll link to it. Cut out the middle man (me!) and go right to the source.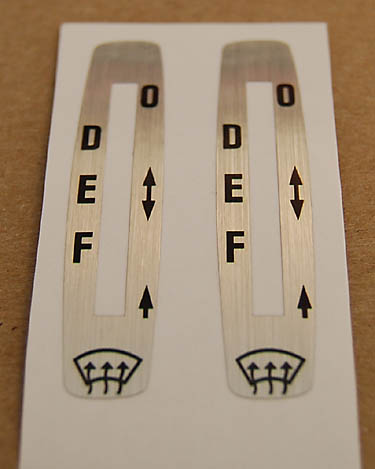 Here are the Defroster labels. SWEET!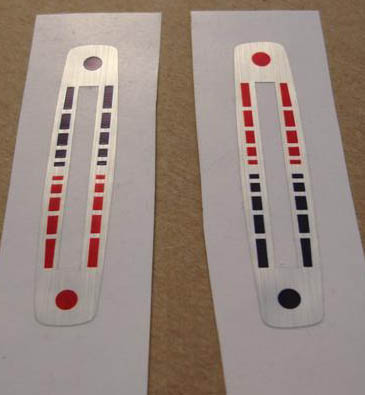 Here are the heater labels. Nice, huh?